What we do for you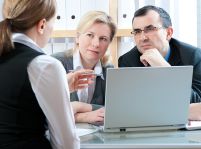 United Business Technologies, Inc
. is an Iowa company that provides integrated communications and life safety solutions. With headquarters in east central Iowa, the UBT service area is focused on Cedar Rapids/Iowa City corridor and greater Des Moines/Ames area but with professional services offered throughout the state – and beyond Iowa borders.
We focus on working with organizations that rely on efficient and secure communications systems and life safety technology: health care, including assisted living and managed care; banks and credit unions; government and public safety; and schools, K-12 schools, colleges and universities.
UBT strives to provide solutions to your organization's current communications and life safety needs issues while planning for the future. Our experienced consultants and certified technicians work with you to assess your organization's voice and data systems. We then develop a plan that details recommendations based on your organizations budget, technology requirements and current and future needs. Proposals integrate communications and life safety systems equipment already installed and working for you with new best-of-class products from a variety of vendors.
Our
solutions
include: